John Wilson Moore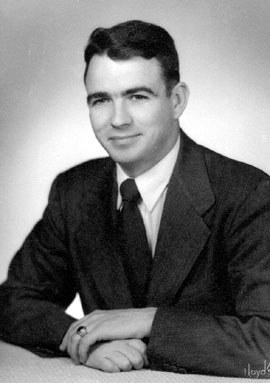 Born:
to John Watson Moore & Marjorie McAlpine Moore
Nov. 1, 1920 in Winston Salem, NC

Education:
R. J. Reynolds HIgh 1937, Winston Salem, NC
BS 1941 Davidson College, Davidson NC
PhD in Physics 1946, Univ. of Virginia, Charlottesville, Va.

Married:
1. Natalie Bayless on May 6, 1946 in Washington, DC. Divorced 1976
2. Ann Elizabeth Stuart on April 2, 1978 in Harrisburg Pa.

Career:
Junior Scientist at RCA Sarnoff Lab in Princeton NJ
Asst. Professor at Medical College of Vriginia, Richmond, Va.
Scientist at Naval Medical Research Institute, Bethesda MD
Biophysicist at National Institutes of Health, Bethesda MD
Professor of Physiology and Neurobiology at Duke Univ. D urham, NC
His portrait now hangs in lobby of auditorium for the Neurobiology Department
whose previous website displayed another of his passions .